VICHOR Waterjet at China Glass 2019 in Beijing
Leading waterjet technologies in architectural, automotive and display glass.
Hall E4, Stand 257
At this year's China Glass exhibition from 22nd – 25th May 2019 in Beijing VICHOR Waterjet will present over two decades of experience in leading waterjet technologies for efficient processing of architectural, automotive and display glass in over 200 sqm of exhibition space.
VICHOR Waterjet is widely used for cutting a wide variety of glass products, from ultra-thin panels for smartphones to thick multi-layered bullet-proof panels for vehicles and buildings to panels for stained glass windows. The VICHOR has the capability to perform a low pressure pierce that automatically switches to high pressure mode to continue the tool path. This means that even the most brittle glass can easily be pierced to create a starting point and yet still be cut at maximum speed.
VICHOR offers a bulletproof glass processing solution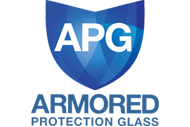 Recently at ARMORED PROTECTION GLASS FACTORY, they added a waterjet cutting machine to their facility, the VICHOR Waterjet WCM-P60II-G3020. With the ability to cut through nearly any material up to 6″ thick, this new technology enables them to make both straight cuts, as well as cut-outs and notches in one sweep. This streamlines the fabrication process ensuring their bulletproof glass is produced more efficiently and precisely.
Become an Exclusive Partner with Zoom Tech Ltd

Dunedin, New Zealand, October 2018 – We are delighted to share an exciting news with you that Zoom Tech Ltd has become VICHOR's exclusive agent in New Zealand!
Zoom Tech Limited is a high-tech engineering workshop based in Dunedin, NZ. They specialize in Computer design, drawing, and 3D modeling; Custom Machining; Product innovation and revolution; Rapid Prototyping. Zoom Tech also has broad industry sector experience in Design, Automotive, Marin, Dairy, Medical, and Packaging. They are playing the leading role in the area.
With great pleasure and gratefulness, we are happy to witness the successful collaboration with Zoom Tech. We are convinced that so long as the two company work closely together, we will make a difference and produce creative and innovative solutions to your business!
Dubai, UAE, March 2018 – VICHOR Waterjet is delighted to announce that the acceptance of VICHOR WCM-P60II-G2040 has been successfully completed!
We are much obliged to our dear partner Link Middle East Ltd., especially to Mr. Mayursh S Thite, for their kind cooperation and collaboration during the whole process. Link Middle East Ltd. is the largest manufacturer of steel wire & wire products, perimeter security & barriers in the UAE.
Shenyang, China, December 2016 – VICHOR Waterjet is proud to announce that the entire PRO Series is now CSA certified!
VICHOR takes pride in the continuous improvements in product quality, safety and performance. With the help of Lr. Lee from Shanghai Manli, our waterjet's PRO Series is now fully CSA certified. With the addition of the CSA certification to the CE certification a milestone has been reached. The PRO Series completely meets the rules of certification for USA and Canada. The products are eligible to bear the CSA mark.
Scott's Steelworkz Now Offering 5-Axis Waterjet Cutting Services
VICHOR Waterjet announces that Scott's Steelworkz Ltd has installed a 5-axis waterjet cutting machine VICHOR WCM-P60II-G2040 at its metal processing facility in Auckland, New Zealand on January 6th, 2016.
VICHOR Introduces Free Total Confidence Coverage Warranty
Today VICHOR Waterjet is proud to offer Total Confidence Coverage, our exclusive FREE 2-year warranty, which comes with every waterjet equipment we offer! This means your purchase is automatically protected for a minimum of two years.
It's simple. It's free.
Experience VICHOR Waterjet!
Waterjet Machine Market Growing at 9% CAGR to 2019
The Global Waterjet Machine Market 2015-2019 research report says enhanced R&D innovations are expected to reduce costs in the worldwide waterjet machine market seeing customers other than traditional end-users generating demand.
VICHOR Waterjet is mentioned as a leading waterjet enterprise in this waterjet machine market research.
Thank you for all your support in 2014 and we are excited to announce "40% OFF WATERJET PARTS PROMOTION" in 2015! You can get a 40% discount on all waterjet part purchases for the whole year!
BEST WATERJET PROMOTION EVER
Today we're excited to announce "BEST WATERJET PROMOTION EVER"! Once you have ordered any VICHOR Waterjet products, you can get a 4-Axis Cutting Heads Upgrade and One (1) Additional Year Warranty FOR FREE!  This promotional offer will expire on December 31, 2014!