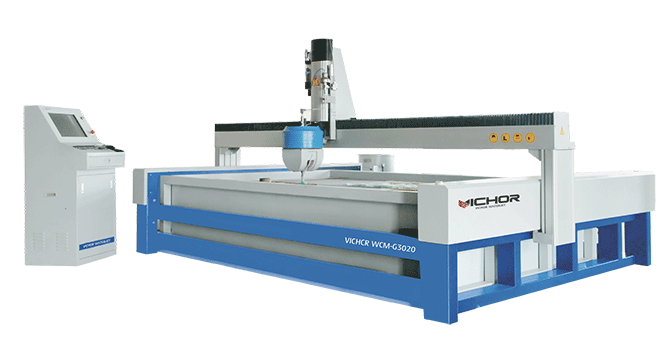 Waterjet cutting machine, also known as waterjet or water jet cutter, is an industrial tool applying waterjet technology to cut a variety of metals, non-metal materials and intricate composite materials with a jet of water. Waterjet cutting is one of the applications of high-pressure waterjet technologies.
There are essentially no restrictions to what VICHOR Waterjet can cut, which is why companies of all kinds and sizes are realizing greater efficiency and productivity by utilizing VICHOR Waterjet as a part of their operations.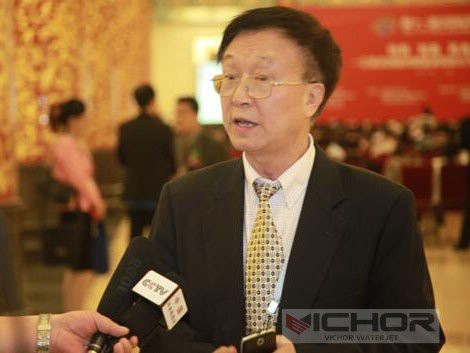 Since Dr.Zhang, technical manager of VICHOR Waterjet, invented China's first water jet cutter in the 1990s, the technology has evolved rapidly. 20 years of research have led to the development of waterjets that do more and cost less.
Here's how VICHOR Waterjet can benefit your business:
Unmatched Versatility
VICHOR Waterjet empowers you to cut a variety of applications with ease. Whatever the shape, dimensions, or material, the easy-to-use VICHOR Waterjet makes the job easy.
Expanded Capabilities
VICHOR Waterjets cut a variety of products: food, metal, glass, stone, and tile — even paper. VICHOR also services a wide range of customers from Schott AG, to the finest Italian Granite Slab Fabricators, all the way down to the Solo America Artist who wishes to fastidiously cut and create unique works.
Reduced Material and Production Costs
VICHOR Waterjet cut precise, clean edges that allow for tight nesting and reduced scrap — saving you money through greater material utilization.
The Technology
With design features that provide performance and reliability unmatched by the waterjet-cutting competition, VICHOR's patented technology is among the most advanced in the world. Learn more in our Technology Section.

Most Affordable Price
VICHOR's great lean manufacturing system continuously improves our products to exceed customer expectations with the most affordable price.
VICHOR Complete Waterjet Products consist of VICHOR Waterjet Pump Systems, VICHOR Waterjet Cutting Tables, VICHOR Waterjet Cutting Heads and VICHOR Waterjet CNC Systems.