AN EXTENSIVE LINE OF WATERJET PUMPS TO MEET ALL OF YOUR WATERJET CUTTING NEEDS
Longer Running Life – Reduced Operating Costs – Ease of Operation and Maintenance
From low cost, self contained, entry-level systems all the way to the powerhouse of the VICHOR Waterjet Pump family, VICHOR Waterjet pumps have industrially-proven performance, reliability in thousands of installations worldwide and are powered by VICHOR patented intensifier technology.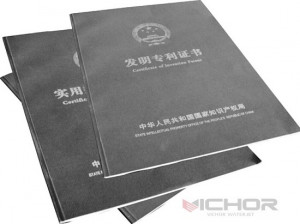 VICHOR Waterjet pumps offer reduced operating costs, a longer running life and ease of operation and maintenance. VICHOR is the only waterjet designer and manufacturer to handcraft its high-pressure waterjet cutting pumps, components and replacement parts. Everything from frame welding to patented technology is created onsite by VICHOR's skilled team of engineers and machinists.
No matter the industry or size of your business, VICHOR Waterjet can work with you to create a variety of waterjet cutting solutions designed to meet your individual cutting needs.
Features of VICHOR Waterjet Pumps:
– Easy to maintain with simple structure.
– The core of the ultra-high pressure intensifier is made of imported parts.
– Life-lasting consumable parts reduce equipment costs.
– Precise electronic commutation is highly-reliable.
– Piston rod of special ceramic materials is highly-durable.
– PLC (Programmable Logic Controller) is adopted over intermediate relay and time relay for better stability.
– Large high pressure accumulator ensures the pressure stability and enhances cutting capabilities.
– Hydraulic variable displacement pump reduces energy consumption.
| | Standard | Professional | Premium | Maximum |
| --- | --- | --- | --- | --- |
| Model | WCM-P55 | WCM-P60 | WCM-P60II | WCM-P60IIx2 |
| Nominal Power Rate | 50hp (37kW) | 50hp (37kW) | 50hp (37kW) | 100hp (75kW) |
| Max. Pressure Range | 55,000psi (3,792bar) | 60,000psi (4,137bar) | 60,000psi (4,137bar) | 60,000psi (4,137bar) |
| Max. Water Flow Rate | 0.98gpm (3.71lpm) | 0.98gpm (3.71lpm) | 1.0gpm (3.79lpm) | 1.90gpm (7.20lpm) |
| Max. Single Orifice Diameter | 0.013" (0.330mm) | 0.013" (0.330mm) | 0.014" (0.356mm) | 0.018" (0.45mm) |
| Length | 68.70" (1,745mm) | 67.52" (1,715mm) | 67.52" (1,715mm) | 82.68" (2,100mm) |
| Width | 41.14" (1,045mm) | 40.75" (1,035mm) | 40.75" (1,035mm) | 50.00" (1,270mm) |
| Height | 53.15" (1,350mm) | 46.89" (1,191mm) | 46.89" (1,191mm) | 55.91" (1,420mm) |
| Weight | 2,646lb (1,200kg) | 2,260lb (1,025kg) | 2,260lb (1,025kg) | 3,748lb (1,700kg) |