Is the cutting program difficult to design?
VICHOR Machinery
2017-03-28T11:46:43+08:00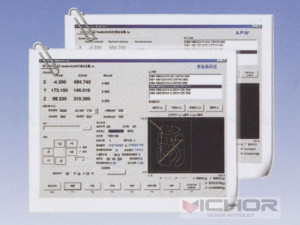 The whole software interface of VICHOR Waterjet Software is designed according to the requirement of professional CNC system. The designed cutting program is not hard comparing with other cutting technologies.
VICHOR Waterjet Software supports DXF documents and NC code automatically generated by any programming software. It needn't to define the high pressure, air valve, sand valve and oil pump in NC code. They are all automatically controlled by control software according to the shape. The DXF document generated by AUTOCAD software needn't any other conversion software. It can be loaded directly by CNC control software, which will series connect the shape of DXF document.
VICHOR Waterjet is the top one in China's water jet cutting market.