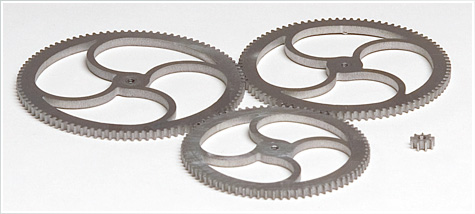 For cutting metals such as cutting titanium, steel, brass & cutting aluminum, water jet cutting is the most versatile cutting method compared to laser and plasma cutting. Water jet cutting can be used to cut thicker metals, including titanium and aluminum, (up to 12"/305 mm) than can be processed with laser and it offers greater precision than plasma cutting. Abrasive waterjet systems are also less expensive than laser systems, making them a solid choice for metal cutting and steel cutting in the fabrication industry.
Water jet cutting is a cold cutting process and therefore is also ideal for automotive, medical and aerospace applications where the material cannot be affected by heat. Almost every type of cut is possible, from using water jet tables for rapid hole drilling to detailed cuts for automotive applications.
Waterjet cutters use an abrasive additive to create a clean, burr-free cut that does not require secondary finishing saving time and money. Water jet machines are one of the most versatile cutting processes around and are well suited for high performance metal cutting, aluminum cutting, and titanium cutting.
Advantages of Metal Water Jet Cutting
• No material deformation caused by heat
• No hardening of the material along the cut edge
• No changes to the metal structure
• No heat affected zones (HAZ)
• No hazardous fumes or vapors
• None or minimal need for reworking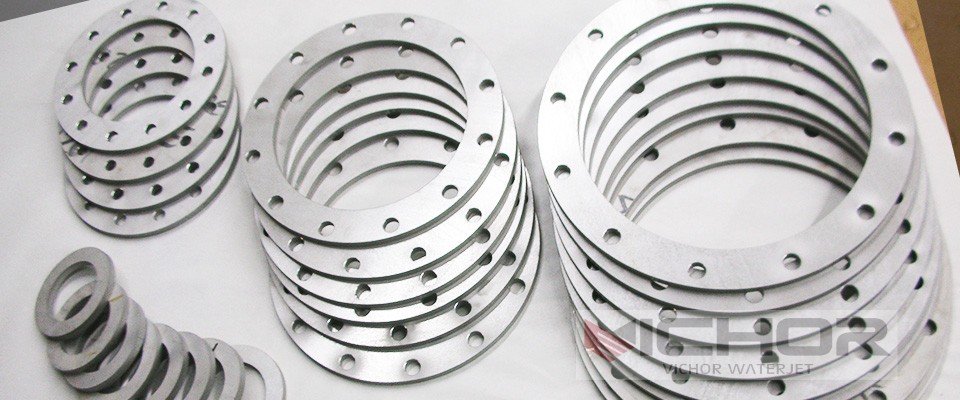 Using VICHOR waterjet and its ability to cut faster with greater accuracy opens up a new market for me. Using VICHOR waterjet, parts that had been cut using an EDM can now be cut on waterjet at far faster speeds and lower cost.
VICHOR waterjet is a good machine that is a real time saver. It has increased our productivity and improved output on our shop floor. We constantly ask ourselves "what did we ever do before the waterjets?"
VICHOR Waterjet is your best choice for metal water jet cutting!