Vertical Machining Centers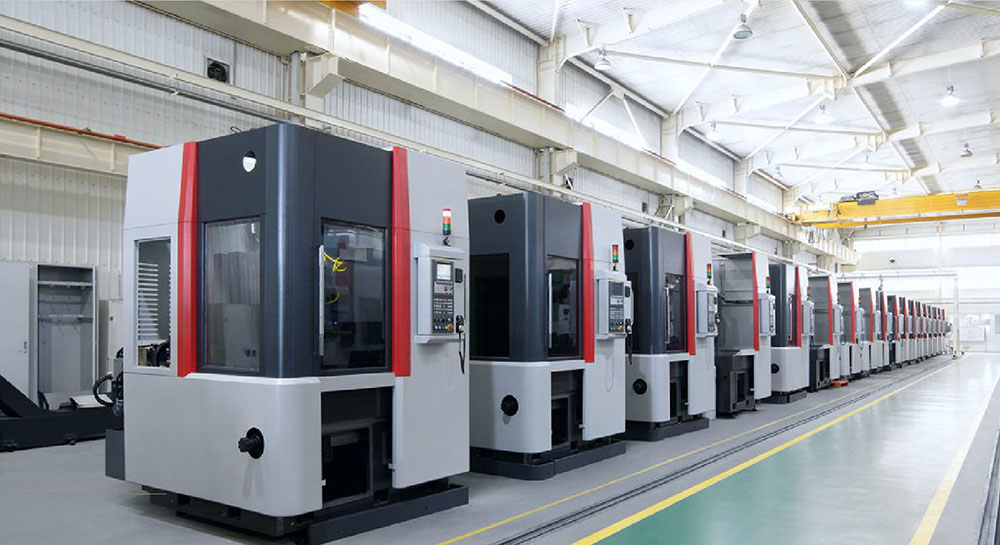 THE HIGHEST PERFORMANCE VERTICAL MACHINING CENTERS
FOR THE MOST DEMANDING WORKPIECES.
From micro-machined parts that are measured in microns to workpieces weighing up to 15,400 lbs., VICHOR vertical machining centers are creating the parts and die/molds that matter with precision, accuracy, repeatability and surface finishes that virtually eliminate bench work.
What is Vertical Machining?
Vertical Machining, also known as milling, relies on rotary cutters to remove metal from a workpiece. Vertical machining occurs on a vertical machining center (VMC), which employs a spindle with a vertical orientation. With a vertically oriented spindle, tools stick straight down from the tool holder, and often cut across the top of a workpiece.
Why VICHOR Vertical Machining Centers?
While our vertical machining centers range in size and capacity, we design each one with quality, reliability, ease of operation and safety in mind. Furthermore, thanks to our Production-On-Demand manufacturing philosophy, all of our vertical machining centers incorporate the latest, most advanced milling technology for boosting productivity and growing your business.